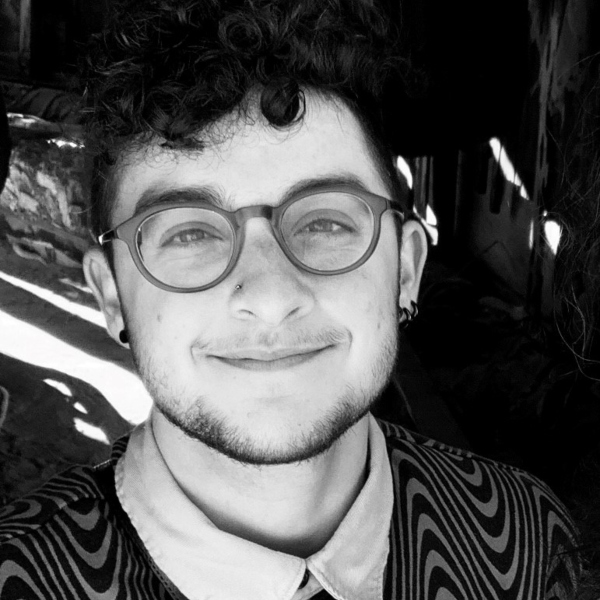 © Julian Parikh 2022
julianparikh@gmail.com
@julianparikh
Resume
Hello! My name is Julian Parikh (they/them/theirs) and I am a Bay Area-based visual designer whose artistic practice is grounded in community building, education, arts-based organizing, and collaborating with other QTBIPoC creatives. I received my MFA in Graphic Design and BS in Communication from Boston University.

I design across a variety of mediums including print, digital, web, and time-based media. In addition to working as an educator in graphic design, I've also worked as a designer with a range of clients including arts organizations and nonprofits, art galleries and museums, universities, independent publishers, scientific research groups, design studios, and marketing agencies.

My personal work often utilizes narrative storytelling to focus on my queer, trans, biracial identity, and cultural background, and finding community within these spaces. My identity further informs how I approach client-based and collaborative work. I am continuously exploring how queer forms of experimentation can help us better communicate content and ideas.