Boston University at Symphony Hall
Design for Boston University's annual concert at Symphony Hall. Executed from concept, to design, to finished product. Deliverables included, posters, web ads, and social media images and animation.
Outdoor Advertising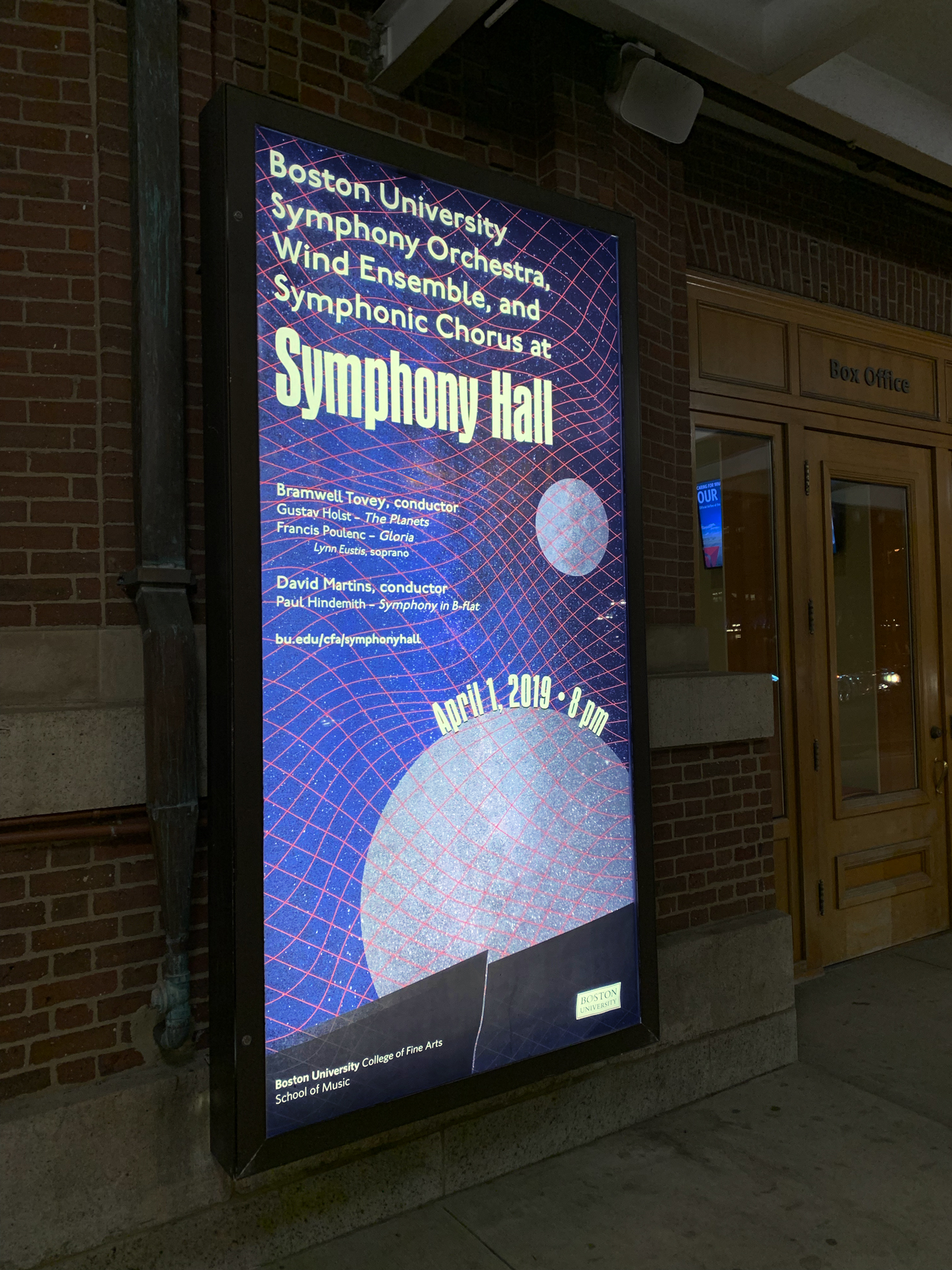 Posters outside of Symphony Hall

Posters in bus stand on Massachusetts Ave, Boston.

Social Media
Images for social media.


Instagram story.