The Governance of Trans Existence (3) Recontextualizing Record Keeping
As seen in parts one and two, there were a large number of forms involved in this process. Including forms I had to fill out, and forms I had to present as proof—proof of my name, proof of my gender, proof of my existence as Julian Parikh, a person recognized as male by the federal government, because non-binary identity is not yet acknowledged.
While some states have less restrictions when it comes to updating your ID, the federal government is having an increasing amount of control in this process with the introduction of the Real ID. We still need doctor's letters to prove that we are who we say we are. Seeing my identity represented in these forms is both disheartening and inaccurate. The standardized look and typography of these forms reflect the normalization of the governance and policing of transgender existence in the US. They cannot even begin to represent the complexities of my identity or the identities of my community. I don't want these forms to be necessary anymore. I don't want them to exist. I want to laugh at the fact that they ever existed.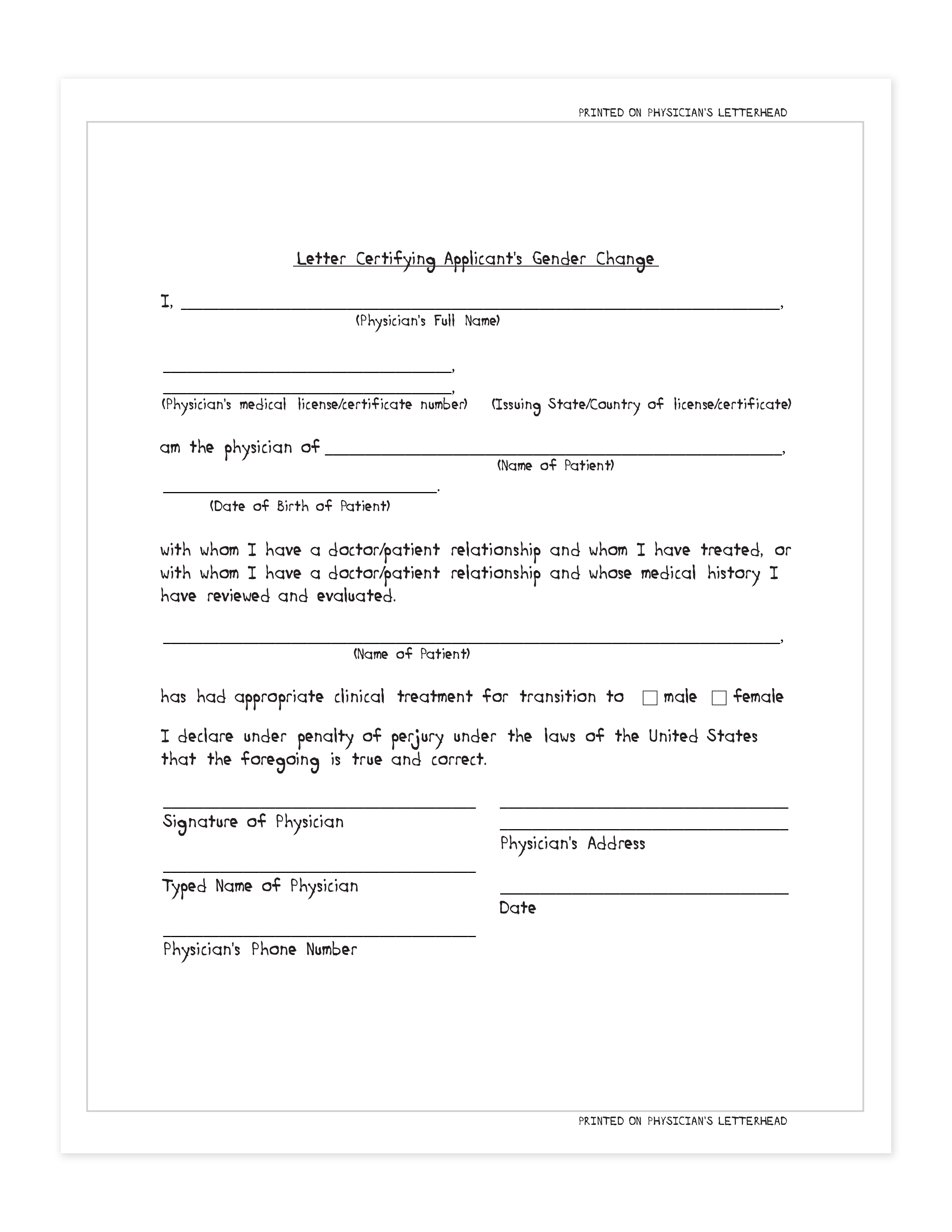 Using Gel, the typeface I created, I re-typeset a selection of forms involved in this process. It is unnatural to have type made by hand crammed into such tiny spaces and repeated in monotonous ways. The fluid and abnormal letterforms challenge the conventional standards of record keeping when it comes to trans identity.