Transition in a Vacuum

Many people transitioning with testosterone take videos of themselves on a weekly or monthly basis, especially in the early months and years of their transition, documenting the various physical changes they experience. These transition videos are popular on YouTube and garner a following of other trans people, currently taking or hoping to start testosterone.

I started making the same types of videos, but I always had the intention of only using them for myself, simply as a form of record keeping. That's why I didn't pay much attention to the video production quality. Each one was recorded using my laptop's webcam through the Photo Booth app, at my kitchen table in my apartment, with no regard for the framing or what was showing in the background. However, by the end of March, 2020, I started to feel differently about these videos. As I sat down to record my latest update on the 31st of that month, I sat down to an overly familiar scene. Not because I had recorded my updates there for the last eight months, but because for the last two weeks, I had barely moved from that spot. Since the stay-at-home order was put in place due to COVID-19, I engaged in countless video calls each day to continue with my job and education. The scene of me at my kitchen table, talking to my computer, had become all too familiar.

These update videos used to represent a moment I took for myself during the day, a pause to reflect on the important changes I was going through. But by March, I was confined to that space and all my update videos—past, present, and future—began to take on a new meaning. Transition in a Vacuum takes a look at these videos that are so common in the trans community. The overlapping and repetitive audio and visuals reflect both the monotony and anxiety of waiting for changes to happen, and the joy and excitement when they finally do. However, it ultimately asks, what happens when these moments that were once pauses from my daily life, actually become my life, confined to that familiar view from my kitchen table?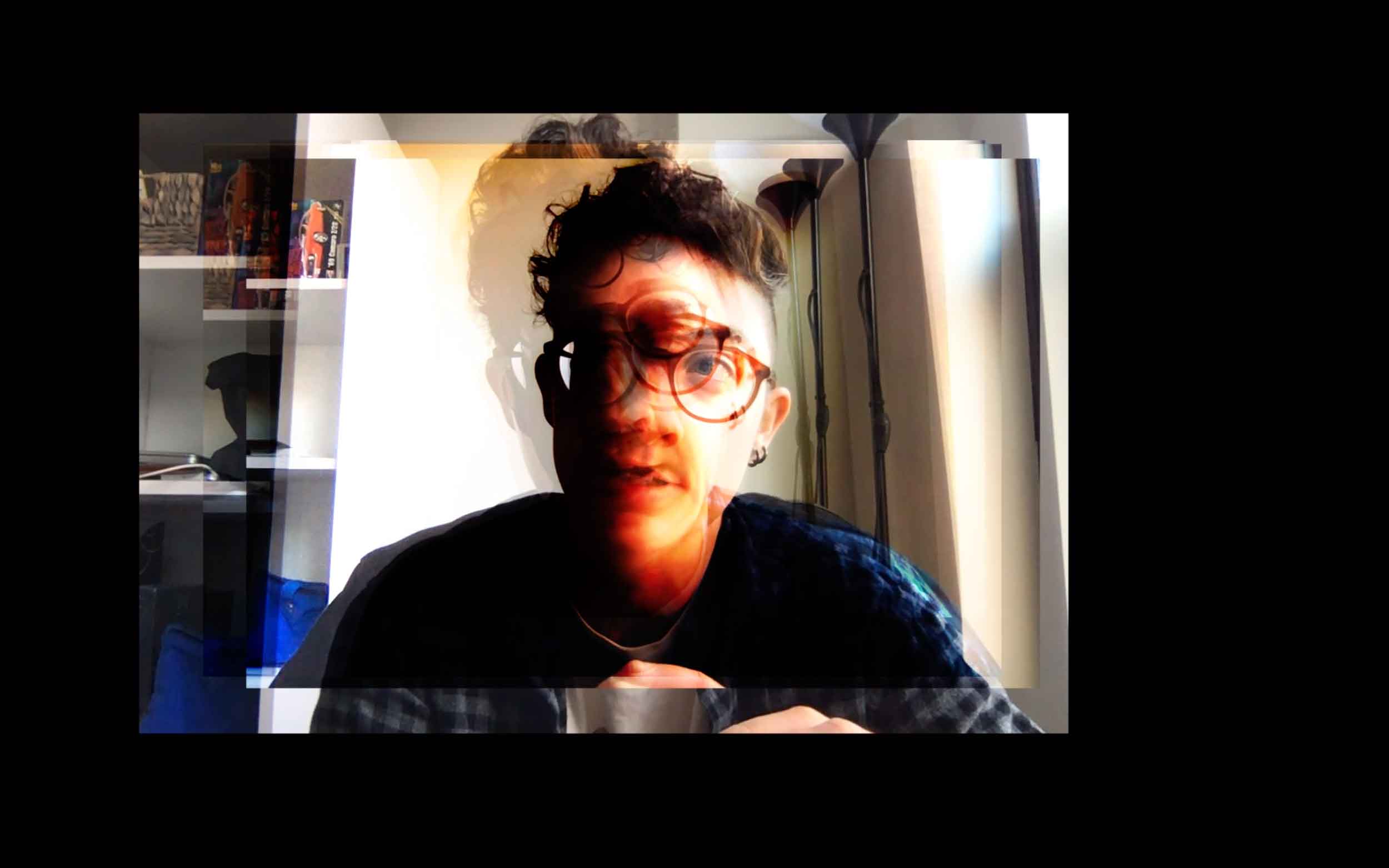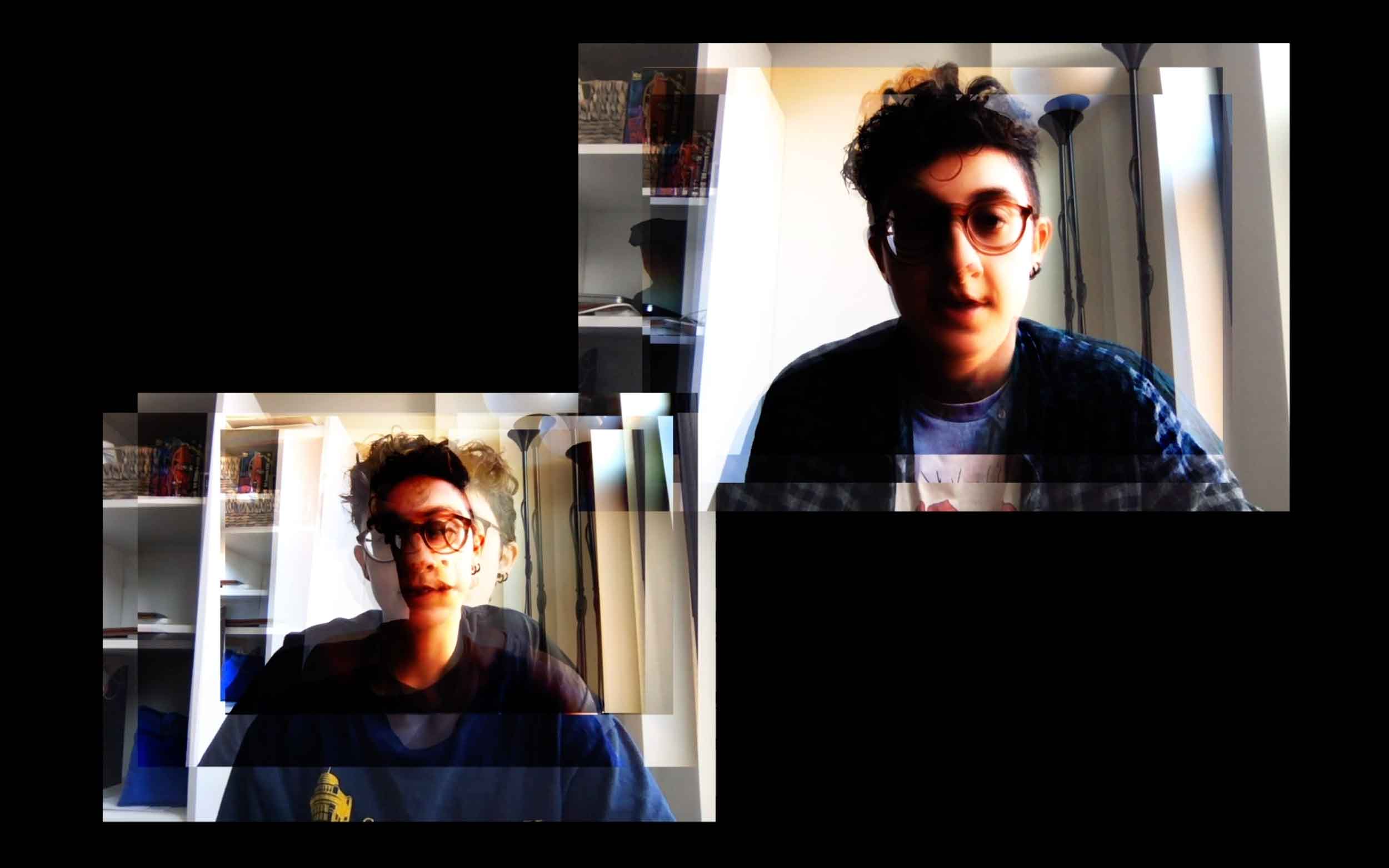 Selected Stills from Transition in a Vacuum, 2020. 4min 34sec.